My son's teacher is big scrapbooker. So for Christmas I got her a gift card to Archiever's. I was going to get it to Michael's but I figured she would use it for the classroom and I wanted her to use it for herself.
I got the idea from Dawns Stampin Website.
Lisa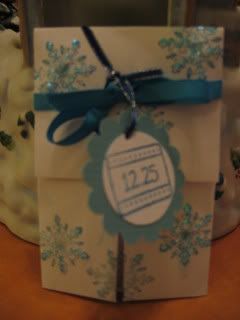 Here is the wrapped present.